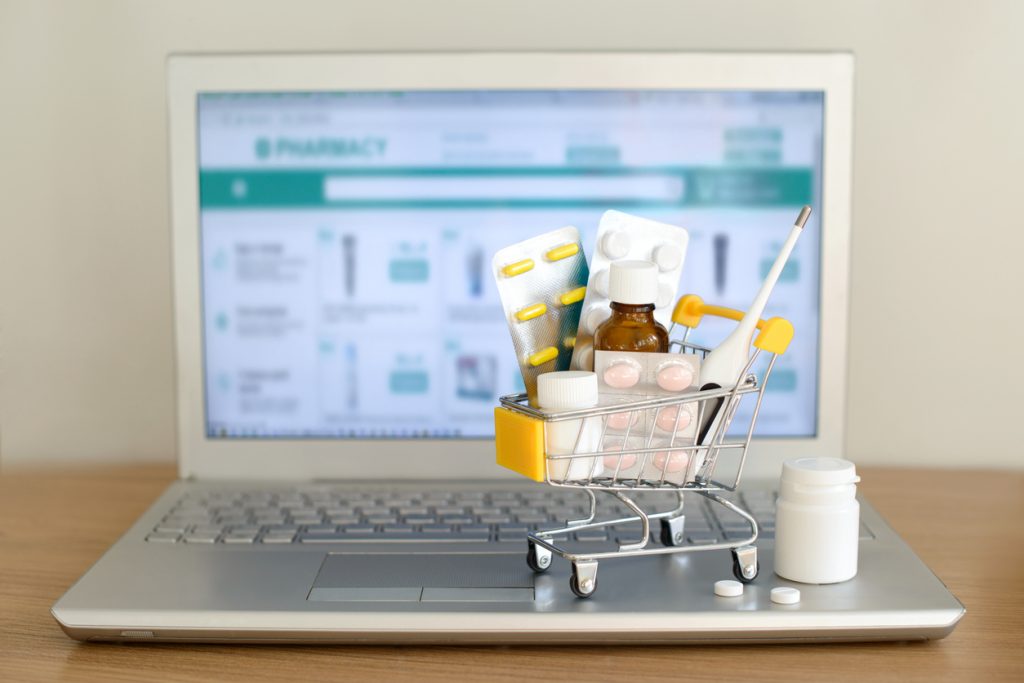 It's time for us to provide you with some clear-cut facts about the industry of pharma products and the activity of drugstores on the internet. Before you start adding the meds to your virtual shopping cart encouraged by low prices and incredible discounts, you should find out whether a company of your choice is legal or illicit.
Saving on drugs is not a science — it's regular marketing rules and common sense that you should follow. According to HuffPost, the simplest ways to save on meds are to:
Ask for drug samples;
Ask your physician about coupons (that often come with prescriptions);
Check the pharmacies for discounts and never buy anything until you compare the prices;
Call around the local pharmacies for price comparison;
Avoid prescription overpayments;
Google for programs that provide patients with cheap or even free medications.
Staying on the safe side is crucial, and numerous companies and governmental organizations encourage the users to stick to simple rules to protect their families and them from physical harm and identity theft. Save money safely and read further if you have no idea what an online pharmacy is and how it protects your budget.
What Helps Online Pharmacies Save Your Money
Finally, telemedicine gave people a chance to erase the distance and get in touch with their medical practitioners and pharmacists at any time. Pharmacies have recently become the participants of this virtual miracle. Is there a chance that this online drugstore innovation stays on for years or no?
For better or for worse, the pharmaceutical market is filled with intermediaries of all sorts. Unfortunately, some of them take advantage of the clients' ignorance. They don't share sufficient information about pharma products and additional equipment they sell boasting about their price reductions and lowest prices on the internet. Hopefully, these online pharmacies help American consumers get cheaper alternatives for incredibly expensive meds.
Telemedicine and legitimate online pharmacies are tightly connected with numerous medical institutions. A combination of these institutions will provide the clients with:
Convenience. It's an evident quality. You don't have to leave your bed to contact your physician and get in touch with your chemist for another drug order. Online pharmacies are a real catch for clients with chronic illnesses or those who have to experience long-lasting maintenance therapies after surgery.
Accessibility. Telemedicine allows a pharmacy representative to contact your medical practitioner. Your certified physician will consult your pharmacist on your current conditions, latest medical check-ups, and healthcare needs. You'll always get safe medications in the right dosages.
Promptness. It's highly essential if you have to take regular treatments as a part of your daily routine. Online pharmacies notify the clients about the necessity of the refill. Some of the low-risk medications taken on a long-term basis can be sold without any prescription from your doctor. It's very convenient for chronic care management, support of the diet, and restoration of a monthly supplement supply.
Economy. An online pharmacy saves a lot because there's no need to employ many specialists and rent spacious premises.
Support. Going online promotes such thing as outsourcing so that the clients from all locations and time zones could get in touch with the pharmacy specialists 24/7.
Benefits You Get
Orders of medicines via mobile applications and websites — you don't have to move around and spend money on transportation.
Unlimited access to numerous pharmaceutical items and rare medications you will not find in your brick-and-mortar pharmacies.
Properly arranged infrastructure of the websites gives unrestricted access to information about the components of the meds and cheaper options that can be used as alternatives.
Records about all transactions, including the taxes. It's handy for the clients used to deal with the budget carefully. This way, you'll always be aware of the size of your healthcare expenses.
Discounts and reduced price tags for loyal clients. The notifications about the promotions are sent via SMS or email.
Risks & Financial Concerns
Online pharmacies with unbelievably low prices often sell counterfeit products that can either have no effect or be dangerous. Unfortunately, the regulatory body of the government has no significant impact on the activity of such businesses.
Cheap pharmacies may cut on expenses concerning appropriate storage and transportation. Even the time-tested medications can be spoiled when kept in inappropriate conditions.
Online pharmacies depend on the suppliers' behavior and don't bear responsibility if the medication you've ordered is out of stock.
Bottom Line
Buying from an online pharmacy saves your money. You will enjoy your regular discounts and the polite attitude of the staff members who know how to discuss delicate issues with the clients. Nevertheless, there's something you should remember if you want to cut on your expenses and not fail:
Verify before you buy. Choosing a decent pharmacy nowadays is no longer a problem thanks to the special online platforms with customer reviews.
Go generic. These are regular medications copying the original brand ones thanks to the law permitting the pharmaceutical companies to reproduce the med in 15 years after the official release of the brand.
Opt for abundant supplies. Stock up on meds having long shelf life if you have to take them regularly.
Always ask the pharmacists about cheaper alternatives. The majority of the renowned meds have their analogs that might be more effective and beneficial for you.