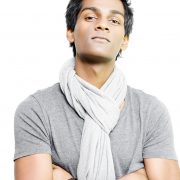 As the sun emerges from behind the clouds on a wonderful Colorado fall morning, I'm sitting here wondering what I want from my health insurance company. (Yes, even though I'm a doctor, I do wonder about these things.)
First, I want to believe that my health insurance company puts my health as their first priority: not profits, or shareholders, or just saving money. And not just my health, but also my kids' health, and my community's health.  I think a health insurance company should hold health as their number one goal – and mean it, not just say it in a TV ad or radio spot.
Pay my bills.
When I need healthcare for an injury, illness, or even an emergency, I want to know my insurance company has me covered. Those automatic denials for care, which have been the standard insurance practice in the past, just don't work for me. (I'm betting they don't work for you, either.) When I see my doctor and pay my part of the bill, I want my health insurance to pay their part, too. And do it now.
Remind me to be healthy.
I want my health insurance company to be my reminder system. When I forget to check my blood pressure, get my cholesterol tested, or have my colon cancer screening, that health insurance company who has my health as their top priority should remind me. Tell me to be healthy. Remind me that I need to exercise and eat right. My own family doctor tells me all of this at my annual wellness visit; why shouldn't my health insurance company do the same?
And I try to be healthy. But like anyone else with a pulse, I get busy. I'd love for my health insurance company to remind me that it's time for my next wellness visit.
Reward me when I try.
Just about any store you shop at today offers some type of rewards. Why shouldn't my health insurance reward me when I do the things necessary to be healthy, like getting my annual wellness visit in, discussing my health risks with my primary care provider, and getting routine blood tests? Here's what I know: when I am healthy, I don't use as much medical care, so I cost less for my insurance company. I would like them to share some of that "healthy me" savings.
Be my partner.
What I really want from my health insurance company is a partnership in sickness and in health. I don't want a recorded message on a phone call. I want a company who extends a personal touch; one that helps me when I'm sick and encourages me when I'm healthy. I want my insurance company to work with me, and with my primary care provider, so being healthy is my easiest choice. That's what a partner does.
That's what a good health insurance company should do.