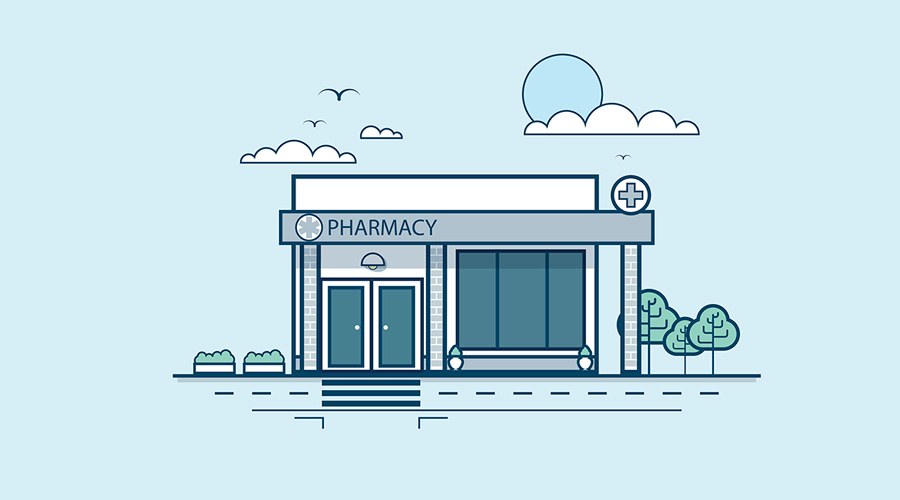 The rapid growth of retail pharmacy chains in the U.S. and Canada in recent years has marked the transition of the pharmaceutical distribution market to a qualitatively new level of development. The economic situation in the pharmaceutical market allows networks to formulate strategic objectives for the short and medium term, and to predict the direction in which companies and the retail industry as a whole will develop. In this regard, many experts are drawing analogies between the development of pharmacy chains and networks of supermarkets or department stores, which are also experiencing a real boom today. Nevertheless, despite some general trends, it is necessary to be aware of the specifics of the development of pharmacy chains, which are perceived by customers differently than supermarkets or stores selling household appliances.
Retail trade in pharmaceutical products in the United States is a huge market. All pharmacies in America are private, they belong to pharmacy chains or independent pharmacists, and all of these pharmacies have their own characteristics of work. Currently, there are several types of pharmacies in the United States, the main ones being retail pharmacies, hospital pharmacies, and pharmacies specializing in the manufacture of medicines according to an individual prescription. Recently, online pharmacies have also appeared, and their turnover is also increasing every year. The vast majority of pharmacists in the United States (more than 65%) work in retail pharmacies — mostly as employees, but sometimes as pharmacy owners — usually small ones. About 22% of pharmacists work in hospital pharmacies, while the rest of pharmacists work in mail order companies, online pharmacies, pharmacological drug wholesalers and public institutions related to pharmacology.
Despite the fact that American pharmacies (drugstores) are the main channel for retail sales of drugs in the United States, only 65% ​​of prescription drugs and only about 45% of non-prescription drugs are sold through them. The rest of the drugs are sold in supermarkets, grocery stores and even sent by mail on orders. At the same time, in pharmacies, besides prescription and non-prescription drugs, expensive cosmetics and perfumes, as well as related products, including not only food, but also beer, chips and strong alcohol, and sometimes also cards for pay for goods and services, postcards and even T-shirts. According to the NACDS (National Association of Chain Drug Stores – National Association of Pharmacy Chains) statistics, there are more than 56000 pharmacies operating in the United States, of which more than 39000 are owned by large, sustainable companies that own pharmacy chains, and the rest are pharmacies thousand) belong to independent owners.
According to statistics, there are 40 pharmacies for every 1000 people in America. All pharmacies in the U.S. are private and owned by independent pharmacists or pharmacy chains. Prices in network pharmacies are usually lower, but independent pharmacists are closer, more attentive to patients. Depending on what kind of insurance someone has, a patient pays 15% of the cost of the medicine, or $10 fixed for each item, or even receives the medicine for free. People over 65 are included in the state Medicare program, which covers the cost of the most common drugs. Without the help of insurance and programs, the majority of the population would not be able to buy pharmaceuticals on their own. A middle-aged man with average problems — pressure, high cholesterol, gastritis, back pain — would spend at least $500 a month on drugs. Even to wealthy people it is burdensome. Therefore, almost all Americans buy insurance, subscribe to special social or state programs.
Any pharmacy knows almost everything about its patients, all information is entered into a computer: which drugs it acquired earlier and which it is taking at the present time. According to statistics, about 20 million Americans have trouble sleeping. A person who constantly takes meds to normalize sleep is essentially "registered" at a pharmacy. And this information is used by a variety of instances. For example, people who regularly take sleeping pills (they cannot be obtained without a prescription) may be denied the purchase of personal weapons.
To conclude, we offer you to consider top 7 U.S. independent retail chains:
Walmart
Kroger
Home depot
Walgreens
CVS Caremark
Sears Holdings
Lowe's