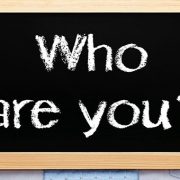 When I started my job here at Colorado HealthOP, they kept using the word "CO-OPy" to describe their culture. I thought to myself, "well, that's a strange and silly little word." There is probably no hard definition for what it means to be "CO-OPy" but that's the point. There is a unique definition to every person within the organization and what it means to embody the CO-OPy spirit.
To me, CO-OPy means engaging in your surrounding work environment with a fun, enthusiastic, and passionate mindset. It means bringing in food and setting it in the break room for everyone to partake in. It means complimenting someone's outfit; it means giving a warm smile, a helping hand, and laughing while working.
The Power of Branding
Humans are naturally social creatures. We crave meaningful friendships and positive interactions. It makes sense that if we enjoy the culture of the company and its people, then our work is more directly correlated with higher productivity. Not to mention, these people that we surround ourselves with help brand us and expand our knowledge network.
What is the first thing that pops into your mind when I say "brand?' Do you think of Abercrombie and Fitch and their ridiculously dark store? What about Michael Jordan and his line of sneakers (don't forget about his underwear line)? Now what if I said what is your own personal brand? Yes, we mere mortals have our own unique branding too!
Your brand triggers a perception by those around you. It is up to you to take control of those perceptions. Many of the friends we have make up for a trait we lack. You may be painfully shy, but your best friend could be the most annoying extroverted person on the planet. Now take that to the professional level.
Gaining Knowledge
There are situations we find ourselves in while working where we lack knowledge or experience in completing a task. So you ask a co-worker who you know has expertise in this situation. Now instead of saying, "I called up a friend" as the reason of your solution, you tell your boss or client "I'm part of a knowledge network."
A fantastic article by Rafael Aparicio in Forbes Magazine suggests this theory, that you can brand your knowledge network and create a solid institution that can make you unique.  Your clients don't only think, "this person has a friend" but rather, "this person has access to information and knowledge."
Now it Makes Sense
Now that silly little word "CO-OPy" doesn't seem so silly anymore, does it? This Colorado HealthOP culture is more than just laughter and genuinely warm people. It's an organization that helps set its people up for success by building brands and expanding networks. It fosters collaboration and self-improvement.
I can confidently say that when I leave here, I will have added more onto my unique and individual branding by expanding my network with my fellow interns and other Colorado HealthOP employees.