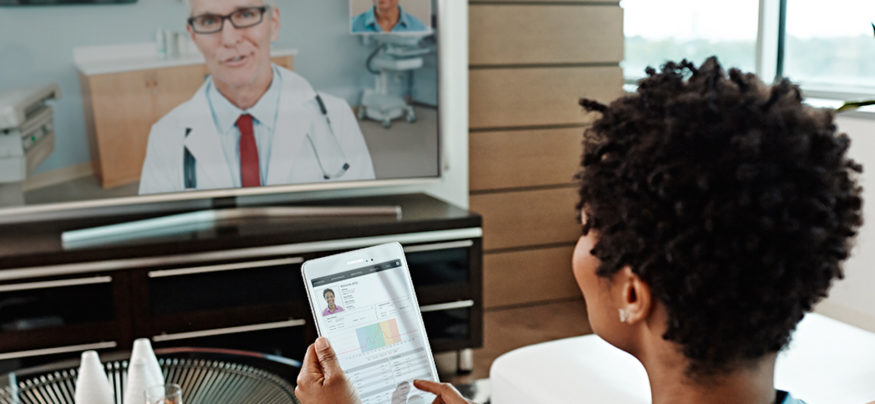 Canadians get benefit from unlimited and instant medical help provided by licensed doctors. Learn more about it in this article. Due to the established partnership with HealthTap, VirtualMED obtained an opportunity to provide Canadians with timely and easy access to virtual AI-powered healthcare. Montreal-based company has developed a service, which is going to be available within the app.
The primary goal of such collaboration is to overcome the difficulties that affect Canadian healthcare system. Now Canada lacks comprehensive telehealth experience powered by the artificial intellect systems. Patients can communicate with licensed MDs to get diagnosed and receive online prescriptions. It becomes possible thanks to AI technologies provided by HealthTap. This healthtech company based in the US.
About HealthTap
HealthTap is a world-renowned health-tech business, that implements backend technologies to learn about patient's symptoms and offers various treatment options. It helps to personalize customer care and organize direct connection between service users and AI-based diagnostics system. In addition, patients can use direct help by physicians, including video consultations. The most popular services are diagnostics, prescriptions, lab test results, referrals to other specialists and treatment plan updates. Users and doctors set high satisfaction scores and help save time and money to businesses and individual customers.
According to Dr. Patricia Côté, the co-owner of VirtualMED, the company is "proud to be the first to help Canadians and businesses save precious time and money by offering quick and easy access to our team of physicians through the unique combination of HealthTap's renowned virtual care app and our brick-and-mortar clinics".
Online patients can forget about endless waiting hours for a doctor appointment or at the emergency room door. With the help of VirtualMED, customers can benefit from primary care services anytime. The app works on most of mobile devices with enabled Internet connection. The AI symptom checker goes through the database to provide patients with extensive information about their case. In case it is impossible to diagnose via telemedicine service, the in-person doctor appointment is available in 24 hours.
Timely healthcare
VirtualMED is a company owned by a physician and registered with the Collège des médecins du Québec in Canada. The main objective of this company is to offer individuals and businesses the virtual access to the team of first-class doctors for timely and affordable medical help, when needed.
Businesses can benefit from the cooperation with VirtualMED directly through their insurance companies. It helps to reduce both timely and financial expenditures on primary healthcare. In addition to that, there are family and individual packages available for the residents of Canada. The services of VirtualMED are available for Canadians, who are traveling to the US, which is another remarkable advantage. The app will be available for download (both in English and French versions) by the end of this year.
Catching the trend
Such kind of mutually beneficial partnership is one in the series of similar contracts at the market of virtual healthcare. For example, the OnCall Health company based in Toronto has announced a $2-million CAD seed round. Another healthtech company located in same city – Akira, has recently founded an in-person tech-equipped clinic. Here are just a few examples of promising cooperation in the field.